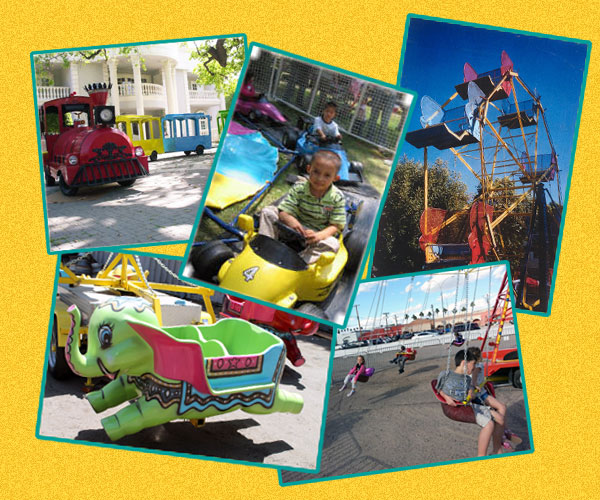 "Your staff was EXCELLENT; everything was GREAT!!"
-Estella Aritelli, Los Angeles Air Force Base
Bring the Amusement Park to
YOUR EVENT!
Rides and Games are a GREAT way to assure everybody has an AMAZING TIME!!
They are INTERACTIVE…
They are BIG AND VISUAL…
and they are FUN, FUN, FUN!!!!!
We have many great options for your event:
Inflatable Rides: From smaller Bounce Houses to Giant Inflatable Slides, there is a HUGE?variety of these attractions. Many sizes can accomidate everything from smaller house parties to large festivals.
Carnival Rides: Trains, Dunk Tanks, Carousels, and MANY OTHER RIDES will transform your event into a carnival.
Game Booths: We have a selection of midway games to complete that circus or carnival atmosphere.
If you find our extensive list overwhelming, PLEASE give us a call. Our staff is ready to assist you in designing your event!!