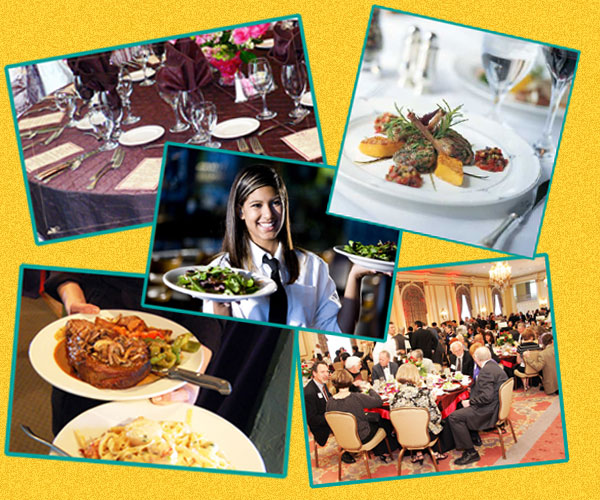 "We HIGHLY recommend LIFE OF THE PARTY for your next event!".
-Barbara Gallegos, Chef's for Scholarships, Golden West College
Gourmet Cuisine and Exquisite Service are Key to a Memorable Event!
We work with Southern California's Finest Caterers at
Various Price Ranges.


How do we determine which chefs are qualified to represent Auntie Roxie's Life of the Party?




They MUST Set the Standard in 3 Critical Areas of Excellence:
1. Cuisine: Are the meals prepared from scratch with only with the finest ingredients? Is there a wide variety of menu options? Can they meet special dietary needs? Does the food taste AMAZING?
2. Service: What is the training, experience and credentials of the head chef? Will the wait staff deliver impeccable service? Do the personnel have a superb reputation?
3. Presentation: Are the servers appropriately attired? Is the dining area beautifully dressed? Are the meals works of art?
Our Caterers are Guaranteed to
Exceed Your Standards Because
They are Required to Meet Ours!