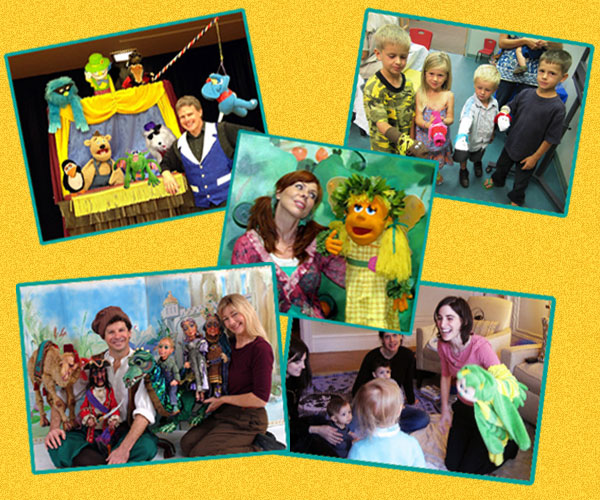 "The audience participated in a way I have not seen at any other puppet show!".
-Pamela Chesney-Algar
Puppets are a 'handy' way to entertain the kids!!
Need entertainment for kids 6 and younger?
Our puppet programs are ideal.
Puppets are:
Interactive– the children become a part of the story and share the adventures with the puppets.
Engaging– our shows are designed with storylines that will captivate the children.
FUN– our highly trained staff of puppets are experts at entertaining kids!
We have a HUGE variety of fun story lines, including HOLIDAY THEMES!!