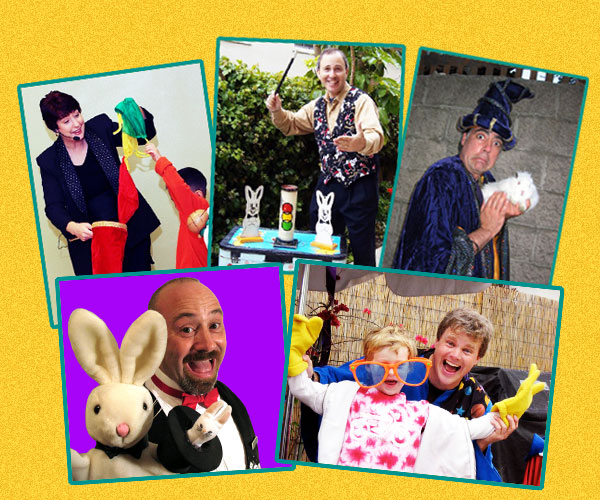 "Thank you for your appearances at the Valencia Library. We've had so many requests for magic books we can't keep up!!".
-Elain Braddock, Children's Services, Valencia Library
Not All Magicians Are Created Equal…
Engaging a child's imagination requires a unique approach!
Our magicians are EXPERTS in magic and comedy FOR KIDS!
What Is Our Secret?
Technical Skills – From sleight of hand to stage productions, our magicians are experts at entertaining families.
Comedy – Kids love to laugh! Many of our magicians have improv backgrounds, transforming tricks into hilarious comedy routines.
Themes – Many of our magicians offer a variety of themes & costumes, including holiday, character, and educational themes. If you have a unique theme to your event, just ask!