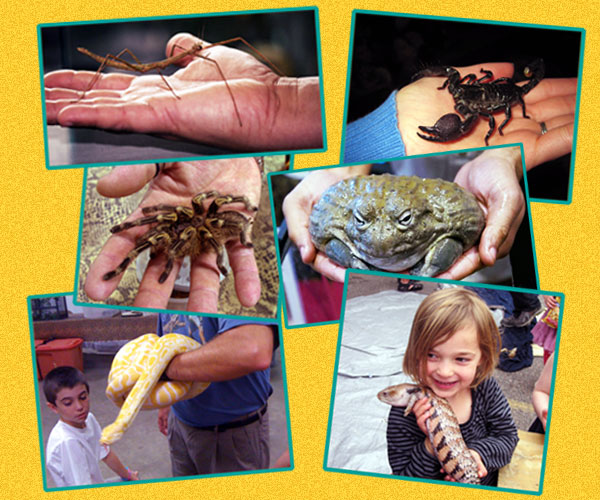 "The children, as well as the adults, had a great time!".
-Susan Farrell, University Park Library, Irvine
Journey Back in Time with our Prehistoric Pets!
Reptiles and Creepy Crawlies are JUST LIKE Puppies & Kittens…
ONLY DIFFERENT!
Watch the kids eyes light up as our reptile wranglers showcase these amazing creatures!
Popular animals may include:
Snakes
Frogs
Scorpions
Spiders
Lizards
Turtles
and MUCH MORE!!
Programs include a TON of
interesting facts, making it
EDUCATIONAL as well as FUN!!