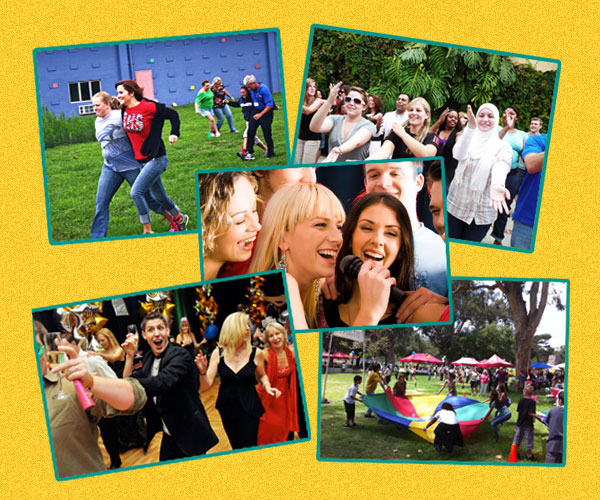 "Your performance set the standard for all of our future festivals!".
-Fr. Michael Maher, St. Paul the Apostle Church
Your Guests Will Have a GREAT TIME With Our GAMES & ACTIVITIES!
Compete, Cooperate, Partake, Perform, Play, Engage & Enjoy!
Our hosts coordinate a variety of activities designed to involve your guests!
Whether you are looking for family entertainment, team-building activities, or just guaranteed fun, we have the solution!
Great for larger events, either indoor or outdoor, including:
Bar / Bat Mitzvahs
Weddings
Banquets
Parties
Picnics
and MUCH MORE!!
Our staff is ready to assist you in designing an amazing itinerary guaranteed to make your event GREAT!!!