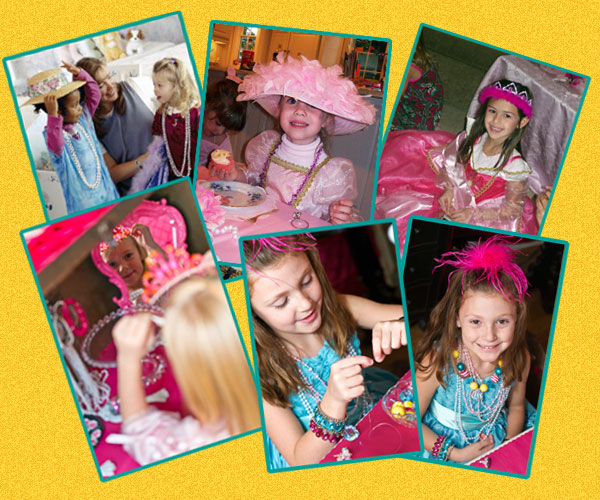 "All of the guests were raving about how much fun
they were having!".
-Ron Porter
Kids will have a BLAST using
their imaginations playing
Dress-Up!!
Hats, gowns, boas, and other accessories
will transform the kids for their fancy day!
Make-up (face-painting) is also provided.
Then, it's time for
THE BIG FASHION SHOW!
Basic package includes outfits for
up to 15 kids under 6 years old.

Upgrade your basic program to our Super-Star programs with one or both of the following options:
Tea Party (with our mini-tea set – up to 16 settings)
Jewelry Bead Craft (where the kids make their own jewelry)