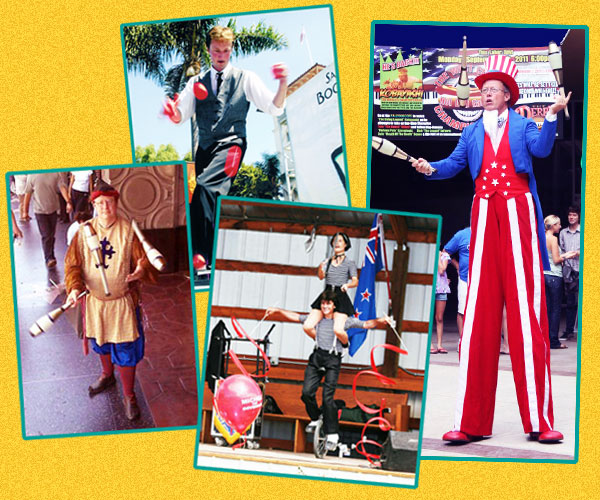 "Thank you for the outstanding performance at our recent Kids Club… For many of the children, this definitely made their week!".
-Terry Migliaccio, North County Fair
The ONLY thing that will drop is your JAW!!
You will be AMAZED as they juggle BALLS, CLUBS, KNIVES, & OTHER CHALLENGING OBJECTS!
STROLLING: Our jugglers mingle with your guests, adding a circus-like atmosphere to your event.
SHOWS: An amazing performance of precision juggling, comedy, and audience participation guaranteed to WOW your guests!!
Some of our jugglers can also add themed costumes (eg. Uncle Sam, Clown, Elf, etc) & other amazing skills, such as:
FIRE EATING
UNICYCLE RIDING
STILT WALKING
and MORE!!
For even more excitement, combine strolling juggling with a show!
Kids of all ages are guaranteed to have a SPECTACULAR time!