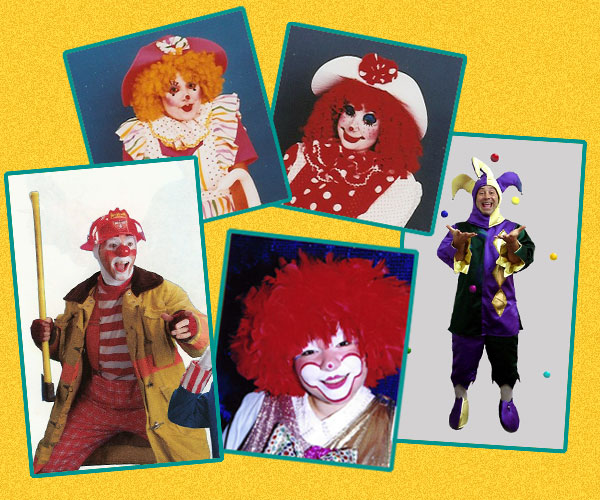 "You are so funny!!".
-Sarah Simmons, age 9
Our Wacky Clowns add Fun & Laughter to your event!
Why do kids love our clowns so much?
Professional Makeup & Costumes –
Our clowns use custom designed outfits and are trained to apply their makeup to create a warm & friendly appearance.
Personality – Our clowns are outgoing & friendly, with plenty of charisma to command an audience.
Skills – Our highly-trained clowns entertain children with a variety of skills, including: balloon sculptures, magic, games, face-painting, jokes, gags, and much more.