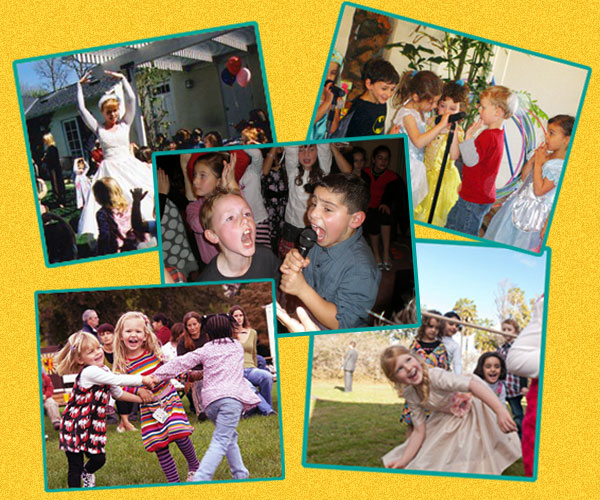 "Everything you do is a hit!!".
-Lauran Roberson, Kaleidoscope Shopping Center
Kids love to
SING & DANCE!!!
The children get to sing-along to all of their favorite songs.

They get to learn popular dances,
AND…
They play tons of music themed games like limbo & freeze dance!

Our coordinator supplies everything (except for the kids), including a boom box for smaller parties (under 25 kids) or an actual sound system for larger events, game supplies like hula hoops and limbo stick, and a TON of fun!

We even have themes available:
Hip Hop, Rock Star, Grease / 50's Party, Ballet, Hula, Princess, Ballroom, and many more!
Click Here for information on traditional Karaoke!