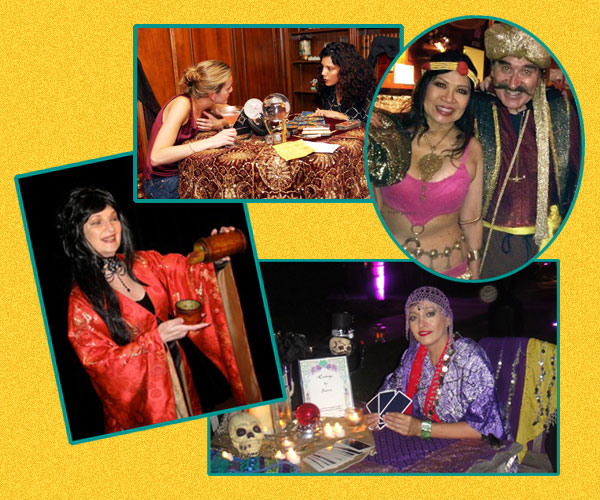 "Your performance set the standard of entertainment for all of our future festivals!".
-Fr. Michael Maher, St. Paul the Apostle Church.
We Predict LOTS OF FUN for YOUR GUESTS!
Personalized Readings are ALWAYS a HUGE HIT at events!!!
WHY? Because YOUR GUESTS are the focus!
People LOVE the chance to:
Glimpse the Future
Have Questions Answered
Learn About Themselves
There are different forms of fortune telling available, including:
Palm Reading
Tarot Cards
Handwriting Analysis
and many more!

GREAT for:
Private Parties
High School Grad Nights
Bar / Bat Mitzvahs
College and Fraternity Events
Company Banquets
Picnics
Yacht Charters