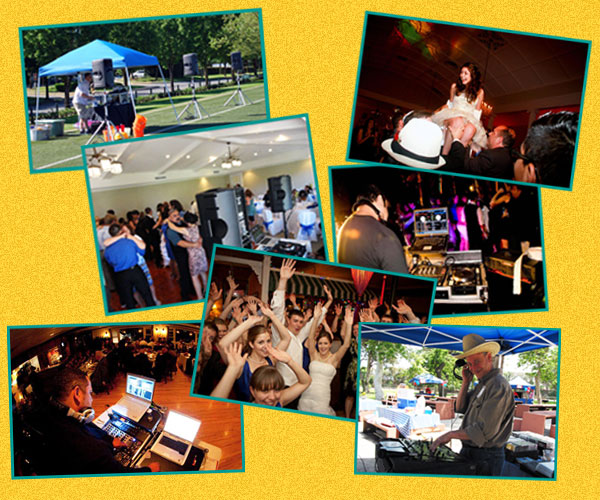 "Our DJ was on time, dressed professionally,
& was very personable and accommodating!".
-Michael and Shanti Gallegos
Our DJ's "MIX" the perfect
blend of music for any event!
DJ's offer some GREAT ADVANTAGES!
DJ's can play THOUSANDS OF SONGS IN A VARIETY OF STYLES.
DJ's can play the ORIGINAL
VERSIONS OF THE SONGS
people know and love.
Even OBSCURE OR UNUSUAL
SONGS CAN BE PLAYED as long as
there is a recording available & you
make arrangements in advance.
DJ's are COST EFFECTIVE
since it only takes one person to
reproduce the sound of many musicians.
Our DJ's use PROFESSIONAL QUALITY
EQUIPMENT and provide a
THROUGH LIBRARY OF MUSIC.

They have the CHARISMA TO PROVIDE RELATED MC SERVICES!
They HOST CEREMONIES related
to a particular event (eg. wedding,
bar / bat mitzvahs, etc).
We work with a select group of DJ's
which allows us to MATCH THE PERFECT DJ FOR YOUR EVENT!