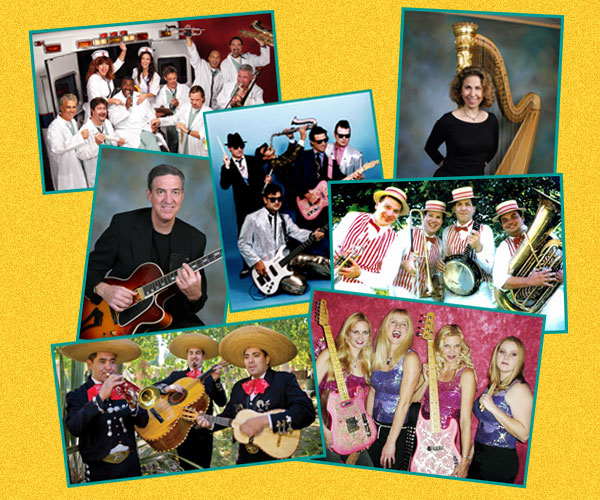 "He kept the dance floor hopping and took many requests".
-Michael and Shanti Gallegos
Music can set the "TONE"
for any party!
No matter what mood you need to set for your event, music makes the difference. From sedately elegant to toe-tapping country to classic rock 'n roll, we can do it all!
Choosing the right music is simple:
  1. Pick a style or genre
2. Choose a purpose.
3. Select a type.
  1. Style or Genre:   Country, classical, contemporary, or a variety, the choices are endless. Is there a theme to your event? Do your guests have particular tastes? What kind of music would be most appropriate?
  2. Purpose:   Do you need background ambiance to set the right mood? Up-beat music for your guests to dance to? Or are you looking for a "concert" style show for your guests to enjoy?
  3. Type:   Do you want a musician or band to play live music? Perhaps a DJ to play a variety of songs? Or even karaoke, where your guests get to be the stars of the show?