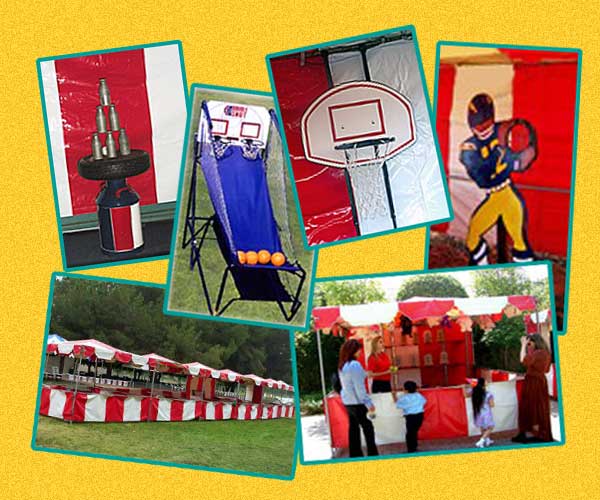 "This year's event attracted over 12,000 people, and much of the success can be attributed to groups like yours!".
-Kevin Ellis, City of Downey
From the Backyard to the Fair Grounds, we bring the Carnival Midway to YOU!
Whether you are planning a fundraiser, festival, or just a fun time, our Carnival Games may be just what you are looking for!
Games can be rented by themselves, or add attendants, booths and canopies to create the ultimate carnival experience!
With Nearly 40 games to choose from, we are sure to have the perfect activity for your event!
If you find our extensive list overwhelming, PLEASE give us a call. Our staff is ready to assist you in designing your event!
*note: Games do not include prizes. Feel free to contact us for some referrals for carnival prizes.