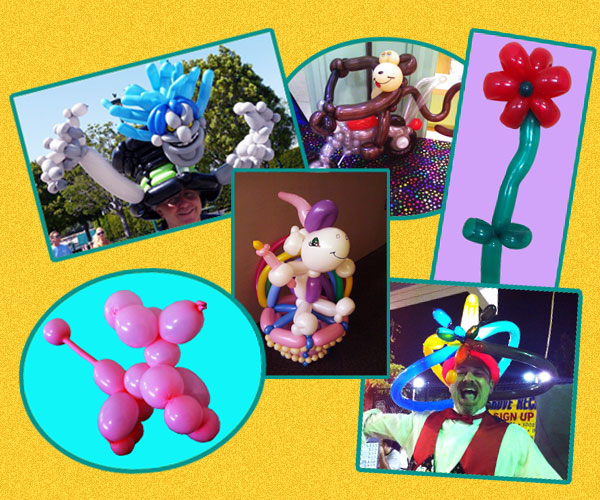 "The balloon animals were a HIT!".
-Barbara Gallegos, Golden West College
Lions & Tigers & Bears…
OH MY!!!
(and dogs, cats, mice, birds, elephants, horses, monkeys, swans, butterflies, pigs, penguins, dragons, flowers, hats, dinosaurs, and just about anything else you can imagine!!!)
From simple, one-balloon creations to amazing, multi-balloon works of art, our balloon sculptures are a great way to amaze your guests!
Our incredible balloon sculptures are a sure hit for parties, carnivals, and just about anywhere kids of all ages can be found!
Balloon Sculptures are also included with many popular
CHARACTER PACKAGES!