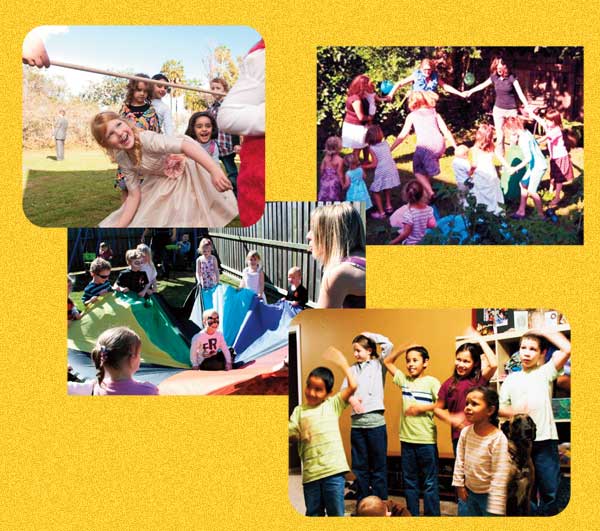 "You were fantastic! Everyone loved the program! Thank you so much!!".
-Vanci Keith
PARTY GAMES are a GREAT way to ENTERTAIN SMALLER GROUPS!
Indoors or outdoors, these games are LOADS OF FUN!
Our Party Games Coordinator will keep the kids hopping with a variety of fun games and activities such as:
Parachute games, Limbo, Music Games, and much more.
Great for birthday parties, classroom functions, and many others!
For even more excitement, add…
Balloon Sculptures
Face Painting
and / or Magic
You can even have your child's favorite CHARACTER
(eg. SuperHeros or Princesses) run the games!!
These wacky games are designed to entertain smaller groups
(under 25).
(for larger events, click here for our Picnic Coordinator)