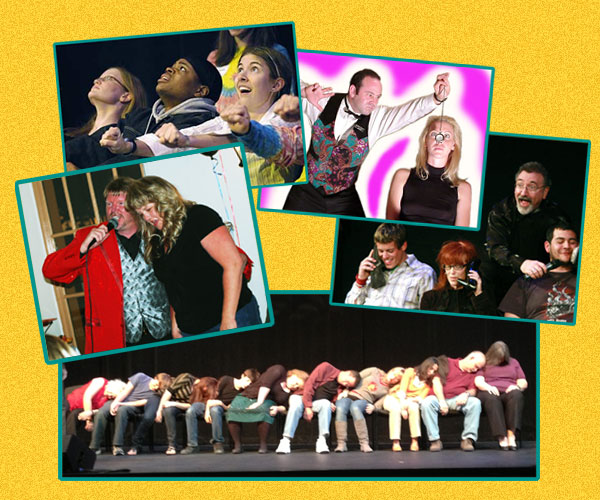 "The girls couldn't stop talking about how great the hypnotist was. Even today, they are still raving about it!!".
-Suzanne Colvin, Presentation High School.
Your Guests STAR in this
AMAZING PRODUCTION!
Our Hypnosis Shows Feature Incredible Demonstrations of Physical Powers, Mental Feats, and TONS OF
COMEDY… all performed by YOUR GUESTS WHILE HYPNOTIZED!!!
HYPNOSIS SHOWS ARE:
INTERACTIVE- EVERYBODY gets to try some of the fun challenges!
LAUGH-OUT-LOUD COMEDY- Imagine your friends performing things that you know they would not typically do!
BIZARRE AND AMAZING- You will witness demonstrations that are impossible under normal circumstances!
GREAT for:
High School Grad Nights
College and Fraternity Events
Company Banquets & Holiday Parties
Fairs & Festivals
Larger Parties