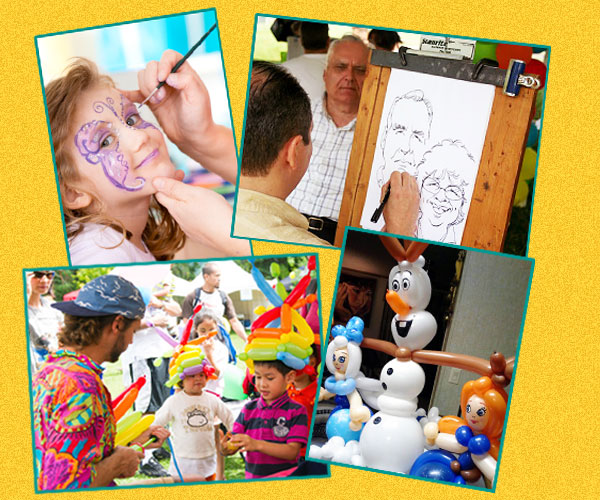 "Life of the Party has provided entertainment for children attending our event for the past six years… we HIGHLY recommend Life of the Party for your next event!".
-Barbara Gallegos, Golden West College
MAKE YOUR EVENT A
MASTERPIECE!!
Your guests will LOVE our amazing creations!
Our highly trained artisans sculpt, paint, or draw, creating custom designed works of art!
These programs work extremely well with larger events that have a variety of activities scheduled, such as:
Carnivals & Festivals
Banquets
Bar / Bat Mitzvahs
Picnics
Parties
and MUCH MORE!!
Our staff is ready to assist you in planning an amazing itinerary guaranteed to make your event GREAT!!