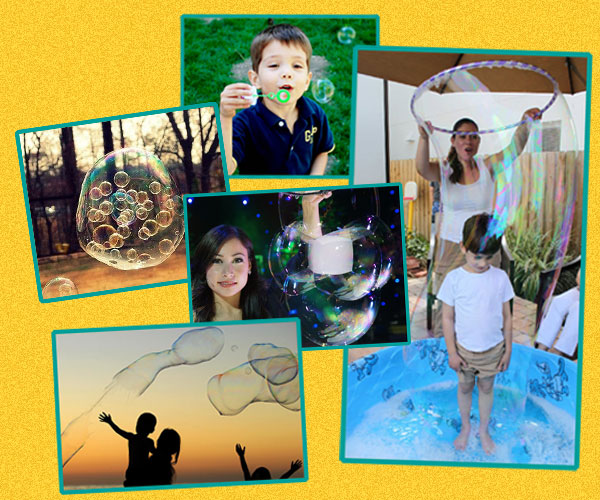 "You were fantastic! Everyone loved the program! Thank you so much!!".
-Vanci Keith
The kids will
"BUBBLE WITH JOY"
during our Bubble Party!!
KIDS LOVE BUBBLES!
Our Bubbleologist creates a variety of amazing bubbles, including square bubbles, triangle bubbles, bubbles inside of bubbles, and even a GIANT BUBBLE WITH A CHILD INSIDE!!
The fun is ALSO EDUCATIONAL,
as the kids learn about the science behind these shimmering waves of soap film!
You'll surely be
BLOWN AWAY
with all of the fun!!